We are delighted to be able put on the Harwich Sprint Triathlon this year, on Sunday 19th June.
What you need to know:
9:00 Sunday 19th June 2022
This event has been running since 2004, it is well established and offers a Sprint Triathlon in, and around, the coastal peninsula of Harwich.
300m pool swim, 24km bike, 5km run.
Race HQ and transition area adjacent to Dovercourt Bay Lifestyles Pool, Low Road, CO12 3TA
Perfect for first timers! (we are super friendly and it is a wonderful course)
Entry just £35 + £5 day license
About the route:
The swim is a 300m pool swim in Dovercourt Bay Lifestyles swimming pool. It will be a rolling start (perfect for first timers as there is no mass start "washing machine" when you enter the water), with 12 lengths of the pool swam in a zig zag configuration (you will go up and down the first lane, duck under the lane rope, go up and down the 2nd lane, duck under the lane rope, go up and down the 3rd lane etc etc until you have gone up and down the 6th lane and get out of the pool by the exit doors). On completion of the swim, you will exit the pool via the back entrance doors and run across to transition, located on the grass adjacent to the swimming pool.
The bike route takes you out of town and onto countryside roads for 24km, going through the surrouding villages of Harwich with scenic views. The course is sporting and fast should you want to go all out, but also the perfect terrain for novice's still getting used to road riding.
The run route is a flat 5km along the prominade of Dovercourt Bay's award winning beach. The perfect way to end a tirathlon, with sea views and no hills!
question... contact us via this form
Harwich Triathlon Training basics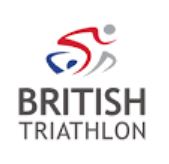 Harwich Runners are affiliated to British Triathlon
2022 Triathlon results
Harwich Sprint Triathlon results

2019 Triathlon results
Harwich Sprint Triathlon results

2018 Triathlon results
Harwich Sprint Triathlon results

2017 Triathlon results
Harwich Sprint Triathlon results

2016 Triathlon results
Harwich Sprint Triathlon results

2015 Triathlon results
Harwich Sprint Triathlon results

2014 Triathlon results
Harwich Sprint Triathlon results
Harwich Olympic Triathlon results
2013 Triathlon results
Harwich Sprint Triathlon results
Harwich Olympic Triathlon results
2012 Triathlon results
Harwich Sprint Triathlon results
2011 Triathlon results
Harwich Sprint Triathlon results
Harwich Olympic Triathlon results
2010 Triathlon results
Harwich Sprint Triathlon results
Harwich Olympic Triathlon results
2009 Triathlon results
Harwich Sprint Triathlon results Harwich Sprint Triathlon photo's
Harwich Olympic Triathlon results Harwich Olympic Triathlon photo's
2008 Triathlon results
Harwich Sprint Triathlon results
Harwich Olympic Triathlon results
2007 Triathlon Results
2007 1st Club Aquathon Results
2007 2nd Club Aquathon Results (the revenge)
May 2008 Interclub Aquathon Results / Points
2006 Triathlon Results